empowering women, families, and youth-at-risk through improved literacy, increased positive media, and tools for living.




My Tracks


For Iphones, Ipads, Android

Free


One of the great things about smart phones is that they all come equipped with GPS sensors. My Tracks is a really useful app that takes advantage of the GPS to record and map the path you are taking. This is particularly useful for bike riders, runners, hikers, walkers, roller skaters…well you get the idea. It is so simple to use, just hit 'Record Tracks,' and My Tracks automatically finds your location and starts recording your path. From that point forward, a myriad of useful statistics will be continually updated on your phone, including your speed, your average speed, your maximum speed, the total distance you have traveled, and the time it took you to travel it, including just the time that you were actually moving. For hill climbers it also gives your elevation, your elevation gain, and your maximum elevation. You can actually view the trail you are making on your phone. It is really great for exercise enthusiasts because you can save your recorded path and all the statistics that go with it. Simply send the mapped route to Google's My Maps and send all the stats to Google Docs. If you do the same route often, you can use the stats to see your progress over time! Bobby Taylor, a player from Lamorinda Rugby, remarked, "This app can be a great motivator; and it won't cost you anything."

Eric Pawlakos is a senior at Miramonte High School. When not at school he can be found playing rugby with Lamorinda Rugby, or learning guitar. Eric is the tech field reporter for the radio program, Express Yourself!™ Teen Radio.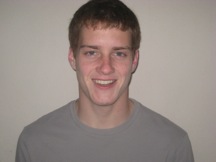 All works are owned and copyright and/or trademark protected by Be the Star You Are!® 501c3 charity and/or the artists. All rights reserved.