empowering women, families, and youth-at-risk through improved literacy, increased positive media, and tools for living.

Frank Celen Boys and Girls Club

Salvation Army

Christmas Come True, Florida

First Books

​​​​​​​​Super Stars Literacy

Lincoln Child Center

Shelter, Inc.

Operation Life Transformed (military families)

Pet Loss Support Group (people / pets grief)

Boys and Girls Club (young people)

Safe Haven for Little People (Homeless and Abused children)

Born Free Program (Teen pregnancies and babies)

STAND (abused women)

Northern Calif. Family Center SAFE PLACE (runaway teens and crisis center)

Community Substance Abuse Center (alcohol and substance abuse)

LITA (Love is the Answer) for people in Nursing Homes

Children's Hospital (children and teens)

Reach Out & Read (childrens' literacy)

Wardrobe for Opportunity (low income women re-entering workplace)

Juvenile Hall Auxiliary (kids-at-risk)

Animal Rescue Foundation (ARF)

Bay Area Crisis Nursery

Youth Industry

Chris Adams Girls Center (troubled girls)

The Orin Allen Youth Rehabilitation Facility

The Edgar Transition Center (Teens)

The Summit Center (forgotten young people)

Family Stress Center

Family Support Center

The Jewish Children's Bureau, Illinois

The Office of the Public Guardian, Illinois (abused kids)

Chai Lifeline, Illinois (children with life threatening illness)

Native American Life Skills Center

New York Fire Department Family Crisis Center

Girls, Inc

Camp Kimble for Kids

Wngz to Fly (Foster Kids)
Literacy Link (Southwest States)
Rape Crisis Center

Nashvllle Library​​

Threads, Hope, & Love, Illinois

Gifford Tornado Recovery, Illinois

Washington Fire Department, Illinois​​​​​​

Middleton Elementary Toy Drive, S. Ca.​

Americorps-Minnesota Literacy Corps​

Kaiser Hospital

UCSF Children's Hospital​​​​

Prisoner's Literacy Project​​

GreenBrian Children's Center, Georgia

​​Hamilton Family Center (Homeless families)

Paul F. Byrd Mathematics Scholarship Program at San Jose State University

Monument Crisis Center(assistance to low-income families)

JoAnn Cayce Charities, Thornton Arkansas (poverty stricken families and children)

Cheerful Givers, Minnesota (children ages 3-12)

Contra Costs County Library

Horace Ketchens, Hurricane Katrina

Walnut Creek Volunteer Center

Union Parish Library (Gulf Coast Hurricane Relief)

Farmerville Elementary School

Farmerville Middle School

Union Council on Aging (seniors)

DART-Domestic Abuse (abused women and children

Joaquin Moraga Intermediate School Book Club

Write On! Literacy Charity for Youth, Los Angeles

Bay Area Rescue Mission

Habitat for Humanity

Center for the Early Intervention on Deafness

Bret Harte Memorial Foundation

Mountain View Community Church, San Diego Fires

Casa de Amparo, Oceanside

The Rock Church

Toys for Tots

Motor City Kids

Tota Sanctuary

Motor City Kids

Operation Life Transformed

Books for the Barrio

Super Stars Literacy

Lincoln Child Center

Shelter, Inc.

Gateway High School (youth at risk)​

Child Abusive Prevention Council


Food Bank of Contra Costa & Solano
Adopt-A-Classroom, Joplin, Missouri
Access Family Care, Neosho, Missouri
St. Joseph's Indian (Lakota-Sioux) School, SD

Angels of God Clothing Closet, New Jersey​​

Spark of Love, Los Angeles Fire Department

Moraga Fire Department

UCSF Benioff Hospital ​​​​

Valley Fire Victims​​

Children's Book Project

ARC​​​​
Interested in becoming a beneficiary?
Send us information about your charity or cause along with your appeal.
Email: info@bethestaryouare.org
Mail: Be the Star You Are!®,
Donate a Case of Books to Your Cause
For a donation of $99 you can

donate

a case of brand new books to the cause of your choice providing 26-35 books. It's a triple win. Use the DONATE button. Dare to Care! Download PDF.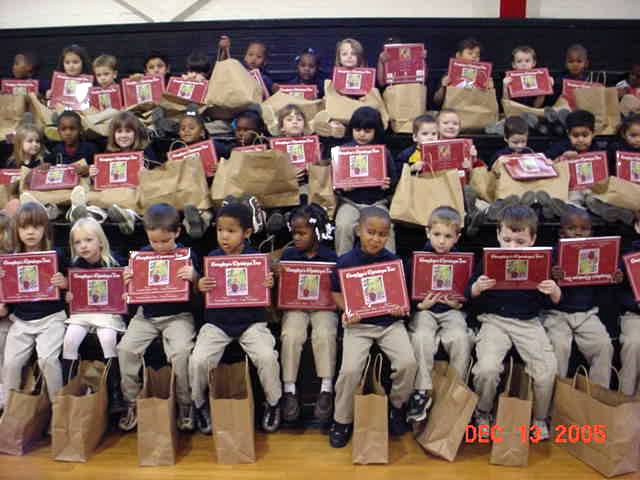 ​​​​​​​​​​Partial listing of organizations who have benefited from resources donated by Be the Star You Are!® charity.

All works are owned and copyright and/or trademark protected by Be the Star You Are!® 501c3 charity and/or the artists. All rights reserved.

Red Cross

Lions's Club, Redding​​

Foster Kids Camp, N. California​​