The App Rap: Google Translate
empowering women, families, and youth-at-risk through improved literacy, increased positive media, and tools for living.

App: Google Translate, by Google




For: All smart phones




Price: Free



If you like to travel to other countries and your only language is English, this app is a necessity. Google Translate can be a lifesaver when you want to communicate with someone that speaks a language that you don't.
​ ​
​Let's say you want to ask about the location of a particular restaurant. Simply type (or speak) the phrase you want translated into your smartphone. Then hit the translate button and select the language. The translated phrase appears on your screen for you to speak. More impressively, you can press a speaker button to hear it spoken on your phone. This enables you to repeat the phrase with fairly accurate pronunciation. Better yet, you could just play it for the person you are talking to.

Google Translate is excellent if you are using it to navigate a foreign country and you want translations for your basic conversations such as asking for directions, the price of something, items on a menu, and so on. It is much easier and more efficient to use this app as opposed to fumbling through the pages of a translation book with the added feature of multiple languages in one free app.

​​Wherever you may travel this summer or anytime, you'll feel right at home with your enhanced ability to communicate with the locals.

Eric Pawlakos is the technology reporter on Express Yourself!™ Teen Radio and an enthusiastic player for Lamorinda Rugby.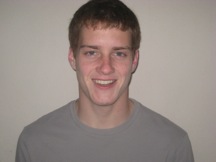 All works are owned and copyright and/or trademark protected by Be the Star You Are!® 501c3 charity and/or the artists. All rights reserved.