empowering women, families, and youth-at-risk through improved literacy, increased positive media, and tools for living.

"I can't".

Two words my gymnastics coach forbade from my vocabulary.

Yet, they were the words that helped get me potty trained!

Let me go back.

My older sister took gymnastics lessons and I was intrigued. Except at age two, being in diapers wasn't allowed, therefore I was determined to wear a leotard and get on that mat. By age twelve, I was a level seven gymnast, training twenty hours a week. My mom would pick me up at school, I'd change into my "leo" in the car, work out until 8 pm, eat dinner, do homework, then collapse into bed. Everyone had long practices, but for some reason, I felt more exhausted than my teammates.

One day while practicing my beam routine, I fell. By the time I returned home, my inner thigh was purple. From that day forward, I seemed to bruise easily and frequently, no matter how simple the exercise. I didn't pay much attention to these injuries. After all, athletes are supposed to "suck it up." No complaining.

School became a challenge. The days seemed so long. I contracted every cold, flu, and virus that went around. Exhaustion was my constant companion.

The results of a routine blood test changed my way of life forever.

Idiopathic thrombopenic purpura.

What? Sounds like some extinct dinosaur species.

"Tina, you have idiopathic thrombopenic purpura, a rare autoimmune disorder with an unknown cause, characterized by low platelets." These big words and sterile description meant nothing to me as a twelve year old. What I heard was "I can't".

My dream to become a college gymnast ended within the year. I had to quit, because "I couldn't". My body had failed me, despite all my hard work. I was thirteen, useless, and a very angry sixth grader. My purpose for living died with the diagnoses.

I missed months of school because I was always sick. Not only did I lose my muscle strength in my body, but also in my mind and soul.

My mom signed me up for "Disabled Adventure Summer Camp" specifically geared for teenagers living with hemophilia and other bleeding disorders. It made me so mad that I qualified for such a camp. Defeated and depressed, I went.

The other teens I encountered at camp suffered from similar conditions or worse than that which had forced me to quit gymnastics. Yet these kids were afire with passion for life. Their positive attitudes and their energetic spirits showed me that we are not defined by our limitations. My dis‐ease is a part of me, but it does not define me.

Hemophilia, a far more severe disease than mine, didn't stop the other campers from smiling, laughing, or just being normal teenagers. On the exterior, their condition was impossible to see. It dawned on me that my circumstance isn't visible to outsiders either. Yes, I may have a few more bruises than other people, but that doesn't have to affect the way I think, be, and act. I had a choice.

In high school, everything clicked. My body may have betrayed me, but my psyche and heart grew stronger. I began using my brain more than my brawn. Opportunities for leadership presented themselves and my refocus paid dividends. I was chosen as the Head of Communications Board, which involved writing, casting, producing, and editing informational videos on a monthly basis. I took a volunteer leadership position with a non‐profit literacy charity, while continuing to be a yearbook photographer. As a senior, I am the editor of the yearbook, head of the Diversity Board, student body representative to the school district as well as principal photographer and videographer for the charity.

What have I learned from this potty training? Life is filled with unexpected challenges. We all have a choice. It's like Henry Ford said, "Whether you think you can, or think you can't, you are right."

My passion was always gymnastics and now I understand that I am playing my sport better than ever. I have rediscovered my purpose. I am a mental gymnast.

And…yes, I can.



EXERCISE



Take a white board marker and write on your bathroom mirror an inspirational quote such as motivation comes from within. When you're getting ready for the day or brushing your teeth at night, read it. Remember it. Carry that positive attitude with you throughout the day and allow it to seep into your dreams while your sleep.

P.S. Tell your mom not to worry, the marker wipes off but the empowerment message you receive will stick with you to help you overcome any adversity, any time.

✩



"It's not whether you get knocked down; it's whether you get back up." Vince Lombardi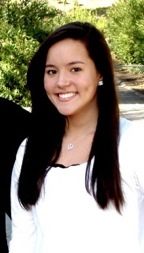 All works are owned and copyright and/or trademark protected by Be the Star You Are!® 501c3 charity and/or the artists. All rights reserved.