The App Rap: Draw Something
empowering women, families, and youth-at-risk through improved literacy, increased positive media, and tools for living.


App: Draw Something
Developer: OMGPOP
Cost: Free or 99 cents
For: Iphones, Itouch, and Androids

If you haven't heard of Draw Something then you are missing out. Download Draw Something to join over 50 million users who have a blast playing and connecting on this popular app.

Draw Something's appeal is that it can be enjoyed by all ages. Part game, part art, plus social networking, this entertaining app allows users to select a word, draw an image for it, and challenge a friend to guess what the drawn word is.

If you are willing to put up with advertisements, Draw Something is free, otherwise you can purchase it without the ads for only 99 cents. After downloading, the first prompt is to sign in via your Facebook or email accounts and create a user name. You then design your game and invite friends on Facebook to play with. Your opponent is found via username, email, or by random searching. Draw Something supplies you with three words to start. If you don't like your choices you have the option of selecting new words by tapping the "to draw" screen. When you are finished, send the pic to your friend to start "game on". When your friend guesses correctly what you have drawn, you are both rewarded with coins. These coins can be used to purchase new market colors or bombs. The bombs are used to delete letters and thus assist in making it easier to guess new words.

Draw Something is a simple and creative game to enjoyed by family and friends. Draw Something is so fun, it's addictive!

A senior at Miramonte High School and on-air reporter for Express Yourself!™ Teen Radio, Eric Pawlakos, recently returned from Argentina where he played rugby.

In the News: Published Version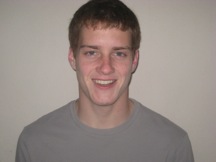 All works are owned and copyright and/or trademark protected by Be the Star You Are!® 501c3 charity and/or the artists. All rights reserved.